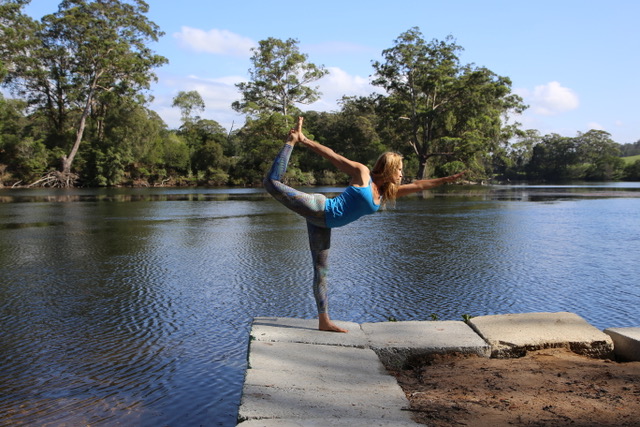 Get the Most out of Your Yoga Class
For many people, yoga is an excellent way to stay healthy and relieve stress. Follow these simple tips to maximize your enjoyment during any yoga class:
Dress for comfort
Select clothes that allow your body to move freely, but fit tight enough to stay in place as you move through poses. There's no need to spend a fortune on trendy outfits designed specifically for yoga – in most cases, a pair of leggings and a tank top will do just fine!
Choose the right teacher
Every yoga teacher has a different style. If you feel like a certain teacher's approach isn't right for you, there's no shame in shopping around until you find a teacher whose personality and methods suit your practice. Additionally, don't be afraid to speak with a teacher after class. Teachers appreciate feedback and will make an effort to address any issues or concerns you bring up.
Adjust poses to fit your needs
Even in a group class, remember that your yoga practice should be customized to keep your body happy. If you're recovering from an injury, or you lack flexibility in a certain body part, make use of props and modifications to prevent physical pain. If you know an advanced variation of a certain pose, feel free to challenge yourself but always remember, this is your practice, no one else's.
Know when to rest
You may not be able to give your highest level of effort in every yoga class. Notice any moments when you feel too exhausted to continue, and catch your breath with a minute or two in Child's Pose. This is especially important if you're trying out a new class or teacher for the first time, or returning to class after a break.
Breathe
The breath, believe it or not, is the most important part of any yoga practice. Stay mindful of your breathing throughout each class, linking your breath to your movements as much as possible. By concentrating on your breath as you move through each pose, you'll be more likely to clear your mind of distracting thoughts and leave class feeling super relaxed.
Wellwood Health in Loganholme has a range of Yoga classes, styles, and instructors – so you are sure to find something just right for you. Make contact with us to discuss getting started on your Yoga journey.