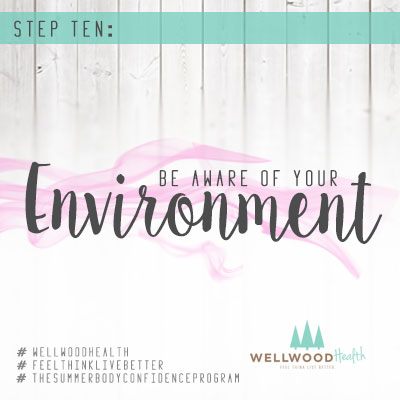 Your environment can greatly influence you in both a positive and negative way. Your physical environment such as your home, office, car or community or your emotional environment such as your family, friends or colleagues can all contribute to the way you feel, think and live.
A clean house can motivate you to stay clean and organised whereas as a messy house tends to lead to more mess and less motivation, a dark window less room can put you into a dark mood with poor air quality compared to a sun filled room with fresh oxygen rich plants, or perhaps you have that circle of friends that love to be negative and can leave you feeling like life is all just to hard compared to your Tony Robbins like colleague that helps you dominate your work week. Without a doubt our environment can deeply affect us.
Goal for the week – Write down three areas of your personal environment which you believe you can improve on
A good emotional environment will make you feel supported, motivated, safe and secure, warm and welcoming, inclusive and embraced. A good physical environment will be clean, organised, filled with natural light, fresh clean oxygen and free from harmful toxins.