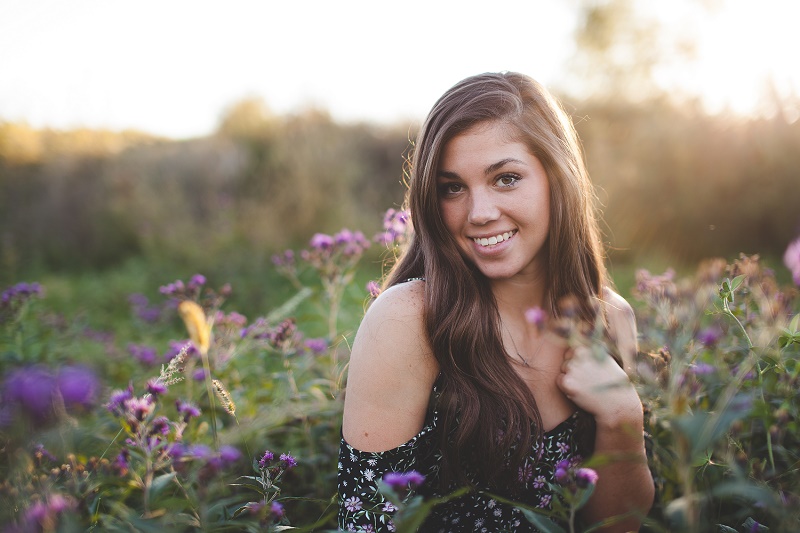 In the years I saw clients as a nutritionist, I saw several common deficiencies.  I was interesting to see their both surprising symptoms and their impact quality of life, career performance and everything in between.  I loved getting to see the tremendous improvements all aspect of clients' lives when their deficiencies began to clear up as a result of eating healthy, nutrient rich foods they enjoyed.
It was amazing to watch someone go from tired, emotional and overwhelmed to energetic, happy and thriving.  Often when people go to a nutrition professional, they walk in with the expectation or even request of being deprived of food.  They're pleasantly surprised when told to focus on a huge list of foods they can eat, instead of what they can't.  All of which is positively reinforced when they start to look, think and feel better.
Here are the four most common deficiencies I saw and what foods you can eat to feel better.
Magnesium
23 – total number of clients I had in 8 years that did NOT have a magnesium deficiency.  That in and of itself is an alarming number, but it gets even scarier when you learn that magnesium is needed for over 300 functions in the human body.
Signs of symptoms of magnesium deficiency include irritability, feeling anxious, poor memory and concentration, digestive issues, headaches, migraines, muscle cramping and weakness, poor blood glucose regulation and more.  Simple, but frustrating symptoms of magnesium deficiency is tender bones, joints and muscles.  This would be like if someone bumps into you and it hurts way more and way longer than it ought to.  Another example is if you're sitting on a counter and jump off, your rear and/or thigh gets an extreme, sharp, prolonged pain.
A couple free and easy tests to see if you're potentially low in magnesium are 1.) Touch (not jab or poke) your sternum and/or your shin bone.  If they're extremely tender, you may be at risk for magnesium deficiency.  2.) Ask yourself how often do you eat nuts, beans and seeds?  If the answer is rarely or never, you're at a high risk for deficiency as those are the richest sources of magnesium.
Pumpkin seeds are a magnesium powerhouse packing almost half of the magnesium a person needs in a day in a ¼ cup serving. In addition to seeds, nuts and beans, dark green leafy vegetables like kale and Swiss chard have magnesium.  Keep in mind many foods have edible seeds and thus magnesium.  Examples are raspberries, strawberries, bananas, zucchini and cucumber.
Epsom salt baths or foot soaks can help with magnesium, but ask your healthcare provider first if you have diabetes or a history of circulatory problems.  Don't supplement with magnesium unless instructed to by your healthcare provider as it's an electrolyte and the wrong form of supplement can cause severe upset stomach and diarrhea.
Calcium
Recently I found myself getting an in-depth, personal review of the importance of calcium.  My knees had been hurting for months impacting everything from going up the stairs to my yoga practice.  Despite seeming extreme for a healthy woman in her early 30s, I chalked it up to my early onset arthritis.  By early onset I mean I've had it since the age of 8.
I wrote a few articles and recipes on calcium.  The recipe testing and research combine resulted in eating a lot of calcium rich foods on a regular basis and taking a plant based calcium supplement.  I'm all for getting nutrition from food, but since I rarely eat dairy and have a history of skeletal issues, I decided that supplementation is best for me.  It took a lot of research to discover that plant based calcium supplements are a must because other forms can have negative impacts on your heart and kidneys.
Then one morning during my daily yoga practice I sank into chair pose and my knees didn't hurt.  I was in shock.  I realized that going up the stairs and getting out of the car hadn't hurt either over the last week or so.  Then I put it all together.
While 99% of the calcium in our bodies is used for our bones, the other 1% is used for vital functions such as joint health, muscle contraction and blood clotting.  My poor muscles must have been screaming for calcium for months and pulling on my knee joint as a result.  For years I had seen this in athletic clients who consume very little calcium rich foods and now I was experiencing it firsthand – lesson learned.
If you don't consume dairy, fret not.  There are over 50 sources of non-dairy calcium ranging from canned fish with bones in, green leafy vegetables, beans, herbs and even sesame seeds.  If you feel like you need more calcium, look into plant based supplements that include both vitamin D3 and K2 for proper absorption and utilization.
Potassium
When I hear that someone has a sweet tooth or is a self-professed 'carboholic' I instantly think of potassium.  One of the biggest electrolytes in the human body, potassium is readily found in fruits, vegetables, whole grains and legumes.
Since potassium is needed for proper muscle function, the body prioritizes during times of deficiency.  We have 3 types of muscles in our body: cardiac (heart), smooth and skeletal.  Skeletal accounts for the majority of muscle in the human body and thus expends the most potassium.  Smooth muscle lines the digestive tract and move food from one end to another.  Cardiac muscle is your heart – the most important muscle tissue when it comes down to it.
To conserve potassium, the brain sends cues that you're tired and not to move too much.  That helps decrease the potassium used by the skeletal muscles in an effort to conserve it for the heart.  Next the brain sends cravings for foods that are sweet, bready and/or crunchy because in nature if you eat something with those attributes it's going to be a fruit, vegetable, whole grain or legume.  That would give you the potassium you need to get back on track.  In today's food supply those cravings paired with a toxic, nutritionally void food supply and decreased movement is a recipe for weight gain.
To get the most out of your day and to show your heart some love, eat potassium rich foods at every meal and snacks.  Awesome sources of potassium include sweet potatoes, squash, bananas, green leafy vegetables and beans.  You may see major improvements after regularly eating potassium rich foods for as little as 5 to 7 days.  Go for the long haul and making them part of a lifelong healthy eating habit.
Never supplement potassium unless your healthcare provider instructs you to.  It's a major electrolyte needed for proper cardiac function and improper supplementation can cause health problems.
Iron
Iron deficiency anemia (IDA) tends to affect women more than men, especially during childbearing years.  IDA drains the potential and quality of life right out of you since iron is needed to get oxygen into the body.  Signs and symptoms include feeling cold, tired and irritable.  All that paired with poor cognitive function, frequent infections and pale appearance.
IDA can make for difficult days, but the good news is that with the exception of a couple genetic conditions, it's reversible.  That even goes for vegetarians.  Eating iron rich foods on a regular basis can help with a deficiency and keep a deficiency from occurring in the first place.  Aside from meat, plant-based sources include beans, pumpkin seeds, olives, quinoa and spices like cinnamon, cumin and paprika.  Pair plant based sources with foods rich in vitamin C for maximum iron absorption like pineapple, tomatoes, oranges, tomatoes and strawberries.
Practice caution on iron supplements as they can cause severe constipation.  If you want or need a supplement, speak with your healthcare provider to get a slow release formula in a form that doesn't cause gastric issues.
Benefits of Healthy Eating Habits
You can get all of these nutrients from eating more fruits, vegetables, whole grains and legumes.  The foods we all know we're supposed to be eating.  Now that you see the positive impact they can have on your life, there's an incentive into to do so.  Pack pre-washed and chopped fruits and vegetables to take on the go.  Make sure to choose menu items that contain these foods when ordering out.  Keep working on it until it becomes a habit.  You'll soon start to feel better and get more out of your days.
Sheila Amir is the owner, author and Sheila of NutritionSheila.com, a website dedicated to bring you health, wellness and nutrition information you can actually use.