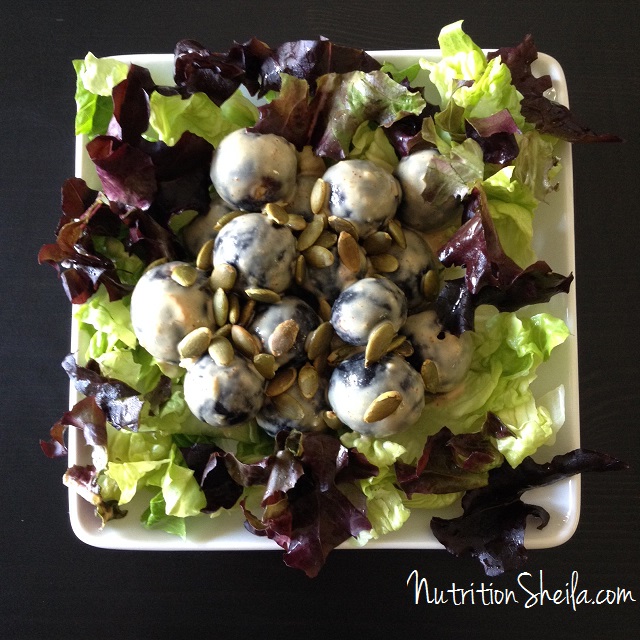 This recipe is loaded with nutrition!  A crisp, cool recipe to keep you cool on a hot day and support your active lifestyle any day.  Nutrients in the recipe has nutrients to support muscle gains, to help decrease pain, to help prevent headaches/migraines, to support weight loss efforts and to clear skin.
Approximately 10-12 servings.
Ingredients:
800 g     Red Grapes
100 mL  Coconut Milk
200 mL  Salsa
2 g           Paprika
10 mL     Apple Cider Vinegar
300 g      Peanut Butter
25 g         Pumpkin Seeds
Directions:
Mix coconut milk, salsa, paprika and apple cider vinegar in a large mixing bowl.  THEN add peanut butter.  This prevents peanut butter from sticking to bowl and creating an ordeal come dishes time.
Add grapes and mix until grapes are evenly coated.
Sprinkle pumpkin seeds up top and refrigerate until ready to serve.  Serve up onto of your favorite salad fixings of choice: lettuce, spinach, mixed greens, carrots, peppers, tomatoes, etc.  Whatever is clever to you.  The grape salad portion acts as your protein and dressing.
This recipe was originally featured on NutritionSheila.com.